Welcome to Prime Food Site!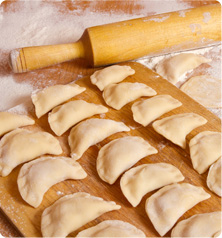 Prime Food was founded in 1994 and is located in Brooklyn, New York. For the past sixteen years, top food quality has constantly been our top priority. We are currently the top producer of frozen Chinese foods in the United States, not only in quantity but also in quality. We are able to do this through our unwavering dedication to top food quality and customer service.
Thus for the past sixteen years, we have been successful in delivering our products across the U.S. Our products can be found in freezers of every Chinese supermarket in the United States and because of this we have been able to develop extremely strong supply channels throughout. We have storage facilities in the Western United States to ensure that our products are property stored and distributed.
more